There are eight exploring zones that your lion can wander through at their heart's content—based on their level, of course!
These zones, or "biomes", are listed out below, along with their level requirement.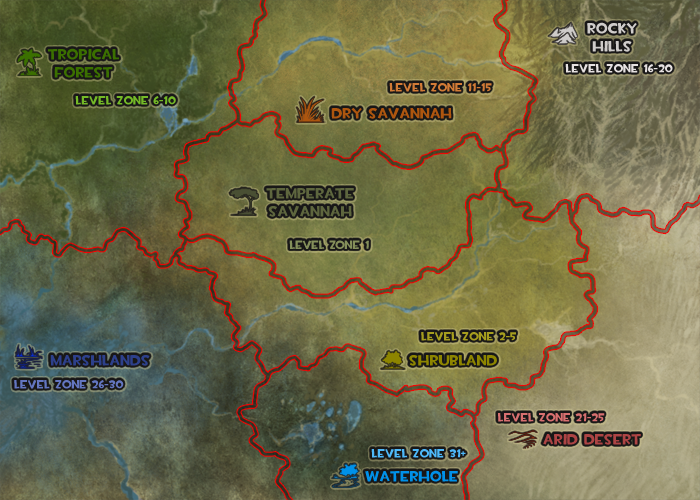 Note: The headers are clickable. Click on them to be taken to their respective pages!
Click the image banner to be taken to that zone, permitted you fall within the level requirement!
---